Located on the beautiful island of Bali Dive Hub Indonesia in Sanur is your one stop Dive Shop for all services and goods related to diving. We are the sole distributors in Indonesia for L&W Breathing Air Compressors, BONEX Underwater Scooters, ENOS & MOBOS Systems and AQUATEC and also resellers for Aropec, Baruna Silver. We are not limited to just distributing these brands, we are also providing services related to all your dive equipment from repairing a small item to servicing compressors. Do you need equipment service, parts, repairing – you name it we can help. With more than 25 years of experience in the diving field and more than 12 years in the diving business. DiveHub.id was established in 2016 with the concept of delivering excellent quality products and services to the market on which divers and dive operators can rely on year after year. Our prices are competitive and we offer a free after sales service plan during the 12 moth warranty period. Please do also approach us on our equipment leasing options. There are various other diving enthusiasts in our "Divehub", from booking your personalized dive tour to ordering your custom made wetsuit. Find out yourself by paying us a visit in Sanur or online through divehub.id. The Store has a spacious parking lot to serve our customers. We are looking forward to see you in the Divehub.
L&W
ABOUT LENHARDT & WAGNER
Lenhardt & Wagner is one of the leading and renowed companies in the market of high-pressure applications.
Lenhardt & Wagner
Lenhardt & Wagner is one of the leading and renowed companies in the market of high-pressure applications. A worldwide network of L&W agencys and service centers ensures a steady growth of the company. The flat and manageable corporate structure allows us to identify any weaknesses directly and act immediately. Our personal approach and a direct line to the customers here are essential.
Solid Growth
During the last three decades the range of L&W products could be advanced consistently and new markets are created. This is mainly due to our investment in the development and optimization of the product range and a partnership with our importers. In addition to Breathing Air Compressors and related peripheral equipment we offer also compressors, storage and filter for the necessary high-pressure which is required for natural gas filling stations. High-pressure inert gases such as argon, helium or nitrogen for industrial applications including welding and laser cutting, and for general laboratory use are also among our skills.
Our balanced growth is based on a long-term and strategic planning that allows us still sufficient freedom of action for rapid reaction in cases of need. Based on continues expansion of the Asian market, with new agencys in Singapore and China, we could already significantly increased our sales and improve our services.
---
SEAREQ, the Specialist in Safety and Rescue Equipment
Hello, and a very warm welcome at Seareq
Your specialist in Safety and Rescue Equipment. It is our mission to improve your safety at sea.
In 2003 the company Seareq was founded in Germany by Karl Hansmann. Since this time he and his team unconditionally follow the motto SAFETY FIRST!
It began in the diving market, with the Electronic Rescue and Locating System
ENOS
.
Since 2004 the worldwide unique
GPS
supported rescue system locates reliable divers who became swept away by currents or were forgotten in the open sea.
The crews of
ENOS-Boats
never
had to search for the persons in need and missed divers
never
had to wait a long time until they became rescued!
Inquiries from sailors
It didn't take long time sailors and other boat sportsmen, wind- and kite-surfers contacted Seareq to ask for an independent rescue system which they can combine with their equipment and which does not interfere in the
GMDSS (Global Maritime Distress Safety System)
.
2015 we launched the Man-Over-Board-Operating-System
MOBOS
– world's first MOB-System independent from
SAR, MRCC
and independent from external technologies such as
VHF
radio and
AIS
!
The device is perfect for dock workers, Maritime Pilots and all other professionals in off-shore jobs. Furthermore
MOBOS
is world's one and only rescue system legalized for inland waters.
High-Tech Safety Electronics and Safety Equipment for scuba divers
We are committed to your safety!
Your safety is the energy that drives us forward.
Meanwhile we are proud about our image manufacturing very innovative products. Karl Hansmann knows all suppliers and subcontractors personally and chose them very carefully. Thus the high quality of our Safety and Rescue Equipment is guaranteed. He himself supervises the production of the Seareq Rescue Systems which are 100 % made in Germany.
Our vision became our passion
The inventor of the High-Tech-Systems is not swayed by fast moving trends. Instead he sticks to the principles of the pioneer days of sports diving: "Be open for new things, improve approved things but never (!) make compromises concerning safety!"
SEAREQ — ENGINEERING SAFETY
---
AZOTH SYSTEMS, A PIONEERING COMPANY FOR DIVER SAFETY
Located in the heart of the Technopôle de le Mer, on the site of the Pôle de Compétitivité Mer Méditerranée in Ollioules, Azoth Systems is an engineering and service company specializing in hyperbaric exposure safety which has developed the O'Dive technology.
The founders of Azoth Systems come from professional and military diving, the space industry and the health sector (hyperbaric medicine, medical imaging, medical devices).
Azoth Systems specializes in diving procedure engineering. It has also invented and industrialized the O'Dive PRO solution, which opens the industry to the field of personalized decompression for the first time in the world.
Numerous industrial players (Oil & Gas, defense, hyperbaric companies) in Europe, Asia and North America today trust Azoth Systems to develop their diving procedures, secure their practices and improve their safety with regard to the risk of decompression sickness.
Azoth Systems is the inventor of the O'Dive connected technology – entirely produced in France, in the PACA region.
O'Dive is the result of a multidisciplinary research program that mobilized an international team of about fifteen scientists over ten years. This solution has a hindsight based on the analysis of several hundred thousand dives.
O'Dive PRO has been designed to be used in hyperbaric environment up to a pressure equivalent to 500 m depth.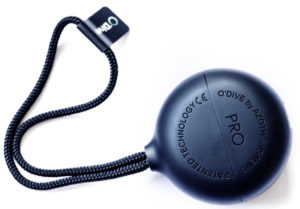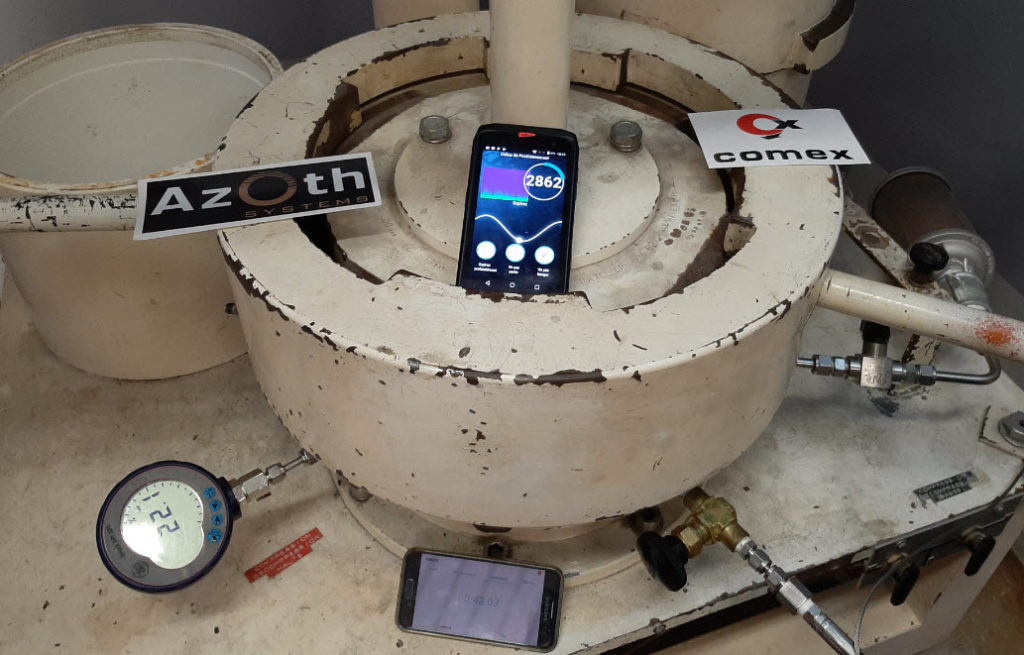 Hyperbaric test carried out at Comex
---
AQUATEC
Founded in 1983, Aquatec Industry Co., Ltd., the worldwide Aquatec evolved from a small family company began from manufacturing Buoyancy Compensator Device for its famous diving launch. In 1985, Frankie Chen, Chairman of Aquatec, received customer request of design Buoyancy Compensator Device from the customer's request. Standing out and focus on strategic planning, innovation, compact design, easy operation, customer excellence, talent development, reasonable price, the easy to use, portfolio management, and operational excellence for good sales and reputation around the world till nowadays. He simply doing the right thing every day to put his life's work in the long term.
Aquatec is a leading global scuba diving equipment company and a major producer of diving tools. After the above the depth field survey and evaluation throughout worldwide related exhibitions, local diving shops, and professional diving instructors, experienced divers. We supply industries and consumers worldwide with innovative diving products and are passionate about developing sustainable answers for our customers. Moreover, with the changing society of water sports, he further confirmed the high potential demand for diving industries is accurate. Therefore, since 1995 Aquatec has developed series of professional diving equipment such as sub alert, underwater sub-alert, duo alert, sub horn, diving knives, regulators, instruments, power inflators, LED lights, LED torches, masks, snorkels, fins, and the latest Sidemount BCDs …etc., till now, people can find almost every diving equipment all over the world from us.
From 1983 to today, Aquatec is one of the world's leading scuba diving equipment companies. As a forward-looking global Scuba diving equipment company, besides standardization scuba diving equipment, plenty of our customers request for special functioning scuba diving equipment. The founder Mr. Frankie Chen went to Germany several times to discuss the conditions of the environment with scuba divers, customers, and instructors by himself. Following our vision, Frankie Chen is contributing to the success of his customers around the world, and also as a trusted partner for more than 30 years. He went to Germany, the United States of America, Japan, Singapore, and China for the exhibition shows. He had a feeling that scuba diving is getting worldwide popular; thus, he cooperated with customers by their special demands, successfully create a lot of customized products.
AQUATEC (Duton Industry Co., Ltd.) History of years
1984 – AQUATEC (Duton Industry Co., Ltd.) was established.
1985 – Export to the USA market.
1990 – Computer system into the company.
1993 – TAIWAN EXCELLENCE AWARD.
1993 – GOOD PRODUCT DESIGN AWARD.
1994 – Export to seriously quality Japan market.
1995 –TAIWAN EXCELLENCE AWARD Again.
1996 – Patent. Hose Clip.
1996 – Auto Cad computer design.
1997 – Patent. Power Inflator.
1998 – Website version I.
1999 – CE Certificate approval.
2000 – New factory building. (New Taipei City Industrial Park)
2001 – Pro-Engineer 3D design.
2001 – Patent. Air-3.
2002 – Patent. Power Inflator/Sub-Alert Device.
2003 – Patent. T-Rex Diving Knife.
2003 – Patent. Regulator Air Filter.
2004 – Patent. Duo-Vortex Fin.
2004 – Patent. LED Flashlight.
2005 – Patent. Raptor Diving Knife.
2006 – ­Patent. Tiger Dive Knife.
2006 – Patent. BCD Independent Backpack.
2007 – Supply BCD to Germany Military.
2008 – Patent. Air Flow Wheel.
2009 – Patent. LED Flashlight.
2009 – AQUATEC Brand.
2010 – Patent. Surface-U/W Alert.
2011 – Patent. LED Mini Mask Flashlight.
2011 – Patent. LED IC Sensor Switch Flashlight.
2012 – Patent. Stainless Steel Wreck Reel.
2013 – Website Version II.
2014 – Website Version III. (Chinese, France, Spain, German, Japan, Arabic, Persian)
2014 – Patent. LED IC Sensor Multi-Switch Flashlight.
2015 – Patent. Stainless Steel Galaxy Mini Knife.
2015 – TEC Dive Side Mount BCD.
2015 – New 3 Console Gauge.
2016- Anatomical physiological mouthpiece, Non-toxic Silicone Mouthpiece.
2017-Miflex LP hose, Neoprene Sharkskin wetsuit.
2018-Colorful back mount bcd. Diving boots.
2019-Guardian air filter moisture system.
2019-UTD military life vest.
2020- Website version 4.
---
AROPEC
WELCOME TO AROPEC SPORTS CORP.
Explore Sporting Pleasure
Established from 1963, Aropec Sports Corp. has provided outstanding water sport products and service to 86 countries for more than half a century. Starting from diving, we have expanded our areas of expertise to surfing, swimming, and now even make a huge leap to triathlon and outdoor sports.
Regarding our brand name "AROPEC," "ARO" stands for "AERO," which means heaven or sky, compared to God in Chinese. "PEC" means aid or support. Thus "AROPEC" means God's help. As the proverb says, "God helps those who help themselves." Through our products, we hope to convey the initial conception that urges people to do exercise, enjoy sport, further to challenge oneself and then make a breakthrough in their living life.
We provide various products for customers around the world, and desire to work extremely closely with each customer. Paying attention to customers' feedback helps us develop better products to fit their need. More and more clients develop good relationship of mutual trust with Aropec. We hope not only to be your good partner, but also your good friend that can be relied on well.
You might wonder, why choosing our products or what's the benefit working with us. Please allow me to tell you more about our brand, AROPEC, and how we can support you to grow business together.
● AROPEC's product quality is guaranteed and professionalism is acknowledged, a brand that gives both you and your customer confidence.
– Rescue squads and Fire Department are using our products.
– Domestic professional athletes: Marathon contestant, windsurfing contest, also canoe team with 4 silver medals in Inchon Asia Games choose AROPEC
– International professional athletes: Professional triathlon team, also UK triathlon champion chose AROPEC
– Diving enthusiasts recommended brand of choice
– Media Recommended brand
● We are professional manufacturer with our own designers, engineers, and production plant. AROPEC sets its standard high to ensure your reputation is protected and your customers are satisfied.
– Product design: Function oriented design in line with latest fashion trends plus professional testing team to monitor product performance.
– Technology: Numbers of patents and certifications to promise our customers they deserve the best products.
– Product & Material Development: Self-develop capability, also cooperate with academic institutions, Taiwan Textile Research Institute for example.
– Quality control: ERP system monitors every step, from material testing, production procedure, to product quality examination.
– After sale service: Assurance policy and market, industry information update to each of our partners.
● Our comprehensive product line and capability to customize particular product inquiry, AROPEC helps you to satisfy more customers.
– Integrated marketing: One-stop window to satisfy diverse demands plus strict quality control to ensure your business grow without further concern.
– Integral service: One-stop window to provide you complete service from design, develop, produce, to product accomplished.
● A reliable supplier, a partner, who continuously providing new design also commit to international marketing that helps you remain competitive on the market.
– New products will be announced regularly
– Participate in international exhibitions: Encourage customer communication, enhance product recognition and brand popularity for our partners.
Our product is recognized in strict and competitive European market, including UK and Germany, as well as many countries worldwide. We are sincerely inviting customers to try our products. I believe this will be a great opportunity for our long term partnership and mutual-beneficial cooperation.
Endorsed by professional divers and athletes, we have built excellent reputation for our quality products. With quality manufacturing, innovative design, product diversity and data collecting, Aropec is dedicated to helping enthusiasts worldwide for their pursuit of sport adventures. Planning for an adventure? Come and pick something from Aropec!
---
---
BARUNA SILVER
bring your diving dreams to life.
Let our silver dangle from your wrist, reminding you of the wonders you long to find under the ocean. Wear Baruna Silver to remember the moment you first swam with Manta Rays, or caught a glimpse of the elusive Whale Shark. Choose the Mola Mola to recall its ascent from the depths of the ocean.
All of the jewellery in the Baruna collection is made of sterling silver, preserving your memories forever. Collect your diving memories on Baruna Silver's unique bracelet or key-chain, and add a charm for every dream that comes true. Or choose our rubber necklace, and wear a Baruna Silver pendant close to your heart.
Our exclusive collection is made by traditional Balinese silversmiths in Celuk, the heart of Bali. Every detail is handcrafted to create a unique treasure.
Live the diving life. Live your dreams. Live Baruna Silver.
Träumen Sie nicht auch von warmen, tropischen Gewässern? Vom Tauchen mit beeindruckenden Mantas, seltenen Mondfischen oder atemberaubenden Walhaien?
Wir haben Baruna Silver® geschaffen, um Ihnen beim Verwirklichen Ihrer Taucherträume zu helfen.
Unsere exklusiven Silberanhänger führen Ihnen immer und überall die wunderbare Welt
unter Wasser vor Augen und machen Ihre Taucherträume wahr.
Tragen Sie Baruna Silver zur Erinnerung an Ihre Begegnungen mit den faszinierenden Lebewesen des Meeres.
Alle Schmuckstücke von Baruna Silver sind aus 925er Sterling Silber, und bewahren so Ihre kostbaren Erinnerungen für immer. Sammeln Sie Ihre traumhaften Unterwasser-Begegnungen an Baruna Silver's einzigartigem Armband oder Schlüsselbund. Oder tragen Sie einen Baruna Silver Anhänger ganz nah am Herzen.
Unsere exklusive Kollektion wird von erfahrenen Balinesischen Silberschmieden in Celuk, dem Silberzentrum von Bali hergestellt. Mit viel Liebe zum Detail und außerordentlichem handwerklichen Geschick entsteht hier jedes einzelne Schmuckstück in traditioneller Handarbeit.
Live the diving life. Live your dreams. Live Baruna Silver.